THE MENTOR'S TABLE TESTIMONIES 2022 CYCLE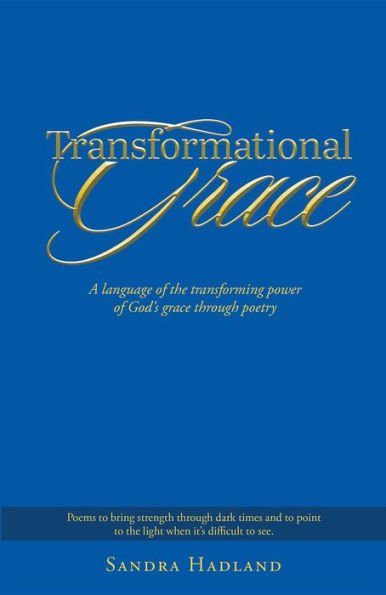 In July 2021, I accepted an invitation to join the Mentor's Table which was about to conclude after thirty weeks. To my surprise, with only three sessions left to go Reverend Hadland, The Server, agreed to allow me to join the remaining sessions. This began a journey for me that would change my life. The sessions were intense. I had to participate in the Breakout Room by sharing how the lecture, poem or Scripture impacted me. I had never experienced anything like this before in my life.
A few weeks after the sessions ended, my son died, and I was hospitalized for about a month. I was reeling from the tragedies. However, what happened next was unbelievable. Reverend Hadland and the women from the Mentor's Table prayed and encouraged me as well as checked in on my well-being. What I experienced through The Mentor's Table in the short time, along with the teachings and the support helped me to begin to understand unconditional love. This prepared me for the coming 2022 Session of The Mentor's Table.
As the new session started, I seriously thought about dropping out because of the fear, abuse and obstacles that I experienced in my past. Instead, I chose to stay. I am glad I did even though the sessions and self-introspection was challenging. Many of the Poems, Scripture Readings, Appetizers and Overviews gave me food for thought. It was as though each of them were scripted from the pages of my life of abuse.
Two poems that stood out for me this year are The Letter to God and The Beauty of the Rose. What drove the information home for me was the corresponding exercise of writing a personal letter to God and creating a rose bush tree with all the ugly thorns. Both were intense assignments for me. It caused me to reflect on my life and the obstacles that I allow to control me. With the teaching on the rose bush tree and its many thorns, I saw the connection to my own life with obstacles to overcome, and to do so with perseverance and faith.
When I began this journey, I was an introvert, silenced through abuse of all kinds and weighed down by the cares of this world. For me, after being taught in the workshops, bootcamps, lectures and breakout rooms, I learned this is a FAITH journey and it was no longer about how I FEEL. I am a work in progress, being transformed, learning to stand my ground and speak the Truth. The Scripture at the end of the poem Transformational Grace "Trust in the Lord with all thine heart and lean not on your own understanding: in all your ways, acknowledge Him and He will make your paths straight." Proverbs 3:5-6 is a verse of Scripture that I repeat daily and is one I stand on. All this is because of the work, study and reflection offered by the Mentor's Table.
Reverend. Hadland is prepared for each session and gives excellence in what she does including going into overtime to bring clarification to a topic as led by the Holy Spirit until we understand and to help reinforce the information given. This is greatly appreciated by me.
The Scripture at the end of the Poem "Life is a Journey" from Reverend Hadland's book Transformational Grace has new meaning for me, that is being worked out in my life. "Brothers I do not consider myself, yet to have taken hold of it but one thing I do: Forgetting what is behind and straining to what is a head, I press on toward the goal to win the prize for what God has called me homeward in Christ Jesus." Philippians 3: 13-14.
As my journey continues so does my spiritual growth, my expectations, aspiration, and anticipation. This maturity undoubtedly is attributed to my participation in the Mentor's Table's workshops, where its leader Reverend Hadland consistently points a group of women, of which I am one, to their freedom in Jesus Christ, and to be overcomers. Coming from various backgrounds and lifestyles we have all attested to having been shackled in bondage because of being misunderstood, abused, misused and you name it, there it was. Yes, a group who is determined and intentional for passion to meet purpose as are so often stressed in our workshops.
Reflecting upon my experience with the Mentor's Table, I appreciate with gratitude the utmost respect and dedication, sacrifice and commitment of Reverend Sandra Hadland our Server, who allows the Holy Spirit to lead. Truly it could only have been the work of the Holy Spirit that made everyone feel safe that such transparency and transformation were revealed at every session!!
Recently, a family crisis was thrust upon me, that I did not see it coming!! It was very disappointing and painful leaving me feeling humiliated and devastated or so I thought. Prior to being on the Mentor's Table I would have handled this on my own, and it would have gone terribly wrong with lasting consequences. However, after two years of the Mentor's Table and being taught the Truth rather than reacting, I leaned into the Poem "Transformational Grace" and its Scripture taken from Proverbs 3:5-6 "Trust in the Lord with all your heart and lean not on your understanding; in all your ways acknowledge Him, and He will make your paths straight." As a result, I trusted God and not myself!!
Taking ownership of other people's actions was huge for me, unforgiveness was a 'Biggy' and self-condemnation were extremely challenging for me. However, the revelation learned from the Mentor's Table that God's love for me, even me is unconditional, and that nothing can separate me from His love. This for me was pure deliverance!! And so, I thank God for the Mentor's Table and His Transformational Grace!
A quote from the poem "Transformational Grace" which I have taken to heart is "I have come to realize, it is a place of resolve, though I cannot adequately explain (and I cannot) something happens from within- continuously revealing growth"
To God be the Glory, Hallelujah! Hallelujah! Amen and Amen.
I am amazed at the move of God on the Mentor's Table. I've taken this course for the first-time last year but the Holy Spirit has moved us in a new and different direction. I've been blessed by removing the masks. I am looking forward to the next Mentor's Table because I want to go deeper in the Lord.
The Mentor's Table has been one of the most positive and enlightening experiences of my life. It has taught me the value of being intentional and deliberate in my walk with Christ, and that I will need to make sacrifices along the way. As I do these things, I am experiencing a closer, more meaningful walk with Him. And yes, I realize I still have a long way to go, but I have begun the journey.
Hearing the lectures each week, the Scripture at the end of the poems and the discussions that take place in the breakout room, I have learned that I must be purposeful to seek the Lord and His will for my life, as well as to put it into action. Week after week as I listened and reflected, I kept coming back to "being intentional" in all areas of my life. Truly, this kept me coming back for more, even when my body wanted to rest, and I did not feel like doing anything. What I kept hearing repeatedly was "whatever I do for Christ it has to be intentional". I realized, first I must purpose in my heart that I am ready and willing to do the Savior's will. To put it simply, whatever I do has to be done with purpose, and has to be done deliberate and intentional.
I believe one of the reasons I found this so profound is the fact that I have not lived a life of intentionality or made deliberate sacrifices for Christ and His will for my life. In some areas I thought were important such as buying my first car, I was very deliberate and made many sacrifices to accomplish the tasks. Why? Because the sacrifice was only for a short period of time. However, my walk with Christ was not the same, I did not take the same attitude and commitment, nor sacrifices required for a deeper relationship with the Savior. I have truly come to understand that a relationship with Christ, is a lifelong journey and therefore requires a lifelong commitment. It is a daily choice that needs to be made and I found that I was not as intentional as I should have been. I made many excuses for my lack of commitment; however, Reverend Hadland by way of the Mentor's Table and with the guidance of the Holy Spirit has changed my life with the firm and unshakable truth of Christ. I have come to swallow "The Bitter Pill", faced "The Naked Truth" about myself, and to reexamine my life, my attitudes, my behaviors, my words and the decisions I make. I have come to see my shortcomings and now have the tools necessary to enhance my relationship with Christ.
My GOD! The Mentors Table,
I can say without a doubt or waiver that since I have joined the Mentor's Table, my life has been in a place of deep soul searching. I have been stirred, or for a better word, awakening of some dead ligaments.
This ministry is a blessing to my family and I, in the sense that, because of what is imparted in me overflows to my family and others which allows me more freedom in God, and thus causes me to be more tempered.
All of the poems are relatable, but some are deeper, and therefore touches the very depth of my soul. The poem that stands out to me is The Naked Truth. I have come to realize that all have not been well with my spiritual man.
A radical adjustment is needed to my behavior towards the people that I claim to love, that among other areas of my life as well. The poem "The Naked Truth" truly brought me into the deep. I did not realize that I was in such a state of being unwell.
Thanks for the fellowship and communion with the sisters at the table. I dare to believe and be more trustworthy to God, and of God. Thanks to Pastor Hadland for her obedience to serve up some dishes on the Lord.s Table that is sweet at times, bitter, confrontational, and soul searching, but truly awakening and eye opening at the same time. May God's blessings continue to flow on her and her family, and most importantly her ministries.
With GODS Love
The Mentor's Table has opened my heart to hear what the Lord has called me to be, so that I may reach my destiny. In addition, The Mentor's Table has helped me to see how I react to things that I do not have control over and has given me the tools I need in order to respond differently. Something that was really important for me was the accountability of being at the table each week for the thirty weeks. I realized I needed to be intentional regardless of how I felt. Listening to the lectures, poems and Scriptures as well as sharing in the breakout room I learned how important it is to communicate well by explaining more. And, with counsel by Reverend Hadland and being at the Table, I have worked on holding my tongue in different situations and not responding or reacting out of my emotions. Holding my tongue is something that I have come to see is important because of the bigger picture.
"The Beauty of the Rose" is one poem that stood out for me. I reflected on the journey of the rose that is described in the poem, beaten by the rain and weather, and how it needs to be tended to. This is my life. I need to learn to work with others, not lashing out when things seem insurmountable, challenging or impossible, dealing with anger, having tolerance even when mistreated, and not getting defensive. What I learned from the Mentor's Table is that when the rose blooms it has a beautiful fragrance, and so is life. I will experience situations and circumstance that are challenging; however, like the rosebush tree it is all for my growth. The thorns in my life including the hurt are all for my good.
The Rosebush Tree exercise was a gift to me. It sparked my artistic expression, something that I had pushed aside because of the actions of someone that hurt me really badly. The experience brought out of me things that I said I would never do again such as creative writing and drawing. Even my son saw what I did and encouraged me to keep doing it.
Poem number 8 "Hope" says "My wounds so deep, they crippled my soul; there must be a way to gain control" This hit home for me. It was as though it reflected my life. As I grow on the Mentor's Table I realize that God is everything and that whatever, I go through God is refining me.
The Mentor's Table has been placed in my life for this time and season so that I may grow and flourish. Grateful to God.
This year marks my second year with The Mentor's Table and yet, I feel I have gained a deeper appreciation and understanding of what God is showing me through Reverend Hadland's poems in Transformational Grace. Even though I attended last year, the presence of the Lord is ever present. I find that I am continued to be encouraged and uplifted by the women at the table each time here are conversations of our need for spiritual and physical healing and how much the Lord continues to bring us into a greater understanding and appreciation of His perfect will for our lives. What I find so impactful is how it has helped me to discover how beautifully the poems capture how the Lord is able to create a separate experience, from the same poems and scripture the second time I attended. Highlights at the table included discussions concerning the vision board and the Rose bush. We shared how God is using those assignments as opportunities to dig deeper in order to become on one accord with where God wants to work I us and through us. I found this year's session fulfilling my spiritual appetite in ways that I never realized I was still in need of. "A good meal". Through Reverend Sandra Hadland's guidance and leadership, spurned by the Holy Spirit, I along with the ladies at the Mentor's Table continue to share how each poem has impacted our lives. As a result, this year, I am more able, to act on areas within my life that need change more so than last year.
Here is where I have grown the most know that I am a "work in progress". In the eyes of our Lord, He offers up His perfect will so every time we are at the table there is a common theme throughout our break-out sessions. We use those sessions to share our stories and outline how we can do all things with the Lord's help. The beauty of the poems represents hope, where I find I can achieve in my daily living. The poems in Transformational Grace supplement a need for me to reflect on what we shared during our weekly sessions; reflecting Gods' perfect Love and showing how He brings enlightenment and resolution in areas in which I know I struggle. In the end, I see there is certainty that I will be victorious, and all is well.
In summary, I love how God is faithful through His Word and seeking Him where He brings me to a place where I can know Him; know His heart for me, and what is important to Him. I believe He shows me His will for me, in different ways, for example: in relationships, in experiences, in listening to music, reading poems, etc. God will open those doors as opportunities to come to know Him in different ways. By attending The Mentor's Table, in my second year, I find it has afforded me another opportunity to fellowship not only with God but also with other Christian women who likewise value coming to seek the Lord for His perfect will being done in their lives. We fellowship together, uplifting and encouraging each other as the Lord reveals Himself by outlining His vision through our discussions at The Mentor's Table.
Thank you for sharing your time, resources with us every Monday night, Reverend Hadland at the Mentor's Table.
The second sitting at The Mentor's Table proved to be a fresh and deeply fulfilling experience. This year the breakout room experience was constantly changing. I was blessed to welcome Sister Barbara back as well as share in other rooms through this season. It was like Boot Camp for each session. Both Saturday Boot Camps hit me differently this time around- gaining perspective, still impactful and very effective. God remains faithful!
I got to dig deeper to uncover different layers and walk closer to the Lord. The Holy Spirit kept reinforcing lessons and challenging me to be more disciplined as I walked by faith in 2022. I preached more, I listened more, forgave more and I grew more. The foundation was already laid and I am being built up in areas that need to be matured. I have seen some aspects of my vision board come alive and I am eagerly looking forward to obediently following where God leads.
Praise the Lord!
When I began the Mentor's Table, I kept saying to myself, this is not going to help me. As the first week went by ok Lord nothing happen. Ok Lord, it's the second week, I don't feel different. Then the third week, Lord make something happen. I continued looking for God to show up, well He did, on His time, not mine. I have heard many preachers preach about 'Launch into the Deep' and 'Forgiving others".  But this time God was speaking directly to me. I knew God had called me to the ministry, but I thought my years were wasted and I am too old to preach or teach. Well, little did I realize, I accepted my calling and am now in Training. 
Then when the server started talking about forgiveness, I had heard this so many times before but this time something was different. God decided to open my ears. I did not know my husband wanted to call me; I did not know my sisters wanted to talk to me. Rev Hadland told me to call my husband and I said I would but was waiting for the right moment. While waiting for the right time, all I can say I heard was, Is My Grace sufficient for you? I answered, yes Lord. Once again God asked me is My Grace sufficient for you?  Yes Lord, I answered. God asked me again, then I began to think, did I do something wrong? Then I heard, the same Grace, I showed you, you need to show others. I answered UH! Once again, the same Grace, I showed you, you need to show others, I said, Lord I thought I was. 
Long story short it was time to make those phone calls, I did and now I am reconciling with my husband and family. My Pastor wants me to take time to study and teach about the Grace of God.
Thanks be to God!
When a friend invited me to join what I thought was a bible study group, I thought it would be the customary lady's bible study I was familiar with. However, I soon found out that the sessions every Monday evening were workshops. These workshop sessions were as unique as the leader who described herself as the server and each session was taken from her book "Transformational Grace: A language of the transforming power of God's grace through poetry."
The author, Rev. Sandra Hadland has combined poetry with scriptures in a way unimaginable. And oh, her interpretation of the poems and scriptures which comes from her very own experiences made it easy to identify with although sometimes for this participant very difficult to swallow. Moving out of one's comfort zone can be frightening. I kept recalling "take of the mask and you need to be intentional."  These remarks had me wondering whether this table was the place for me. Yes, I returned to the table almost weekly because a part of me needed the full course meal.
Projects given made me examine myself or do introspection. The Rose Bush project was based on how I saw myself and how others saw me. Many pinned up emotions placed in my sub-conscious, negative emotions and feelings took me to a place of discomfort and fear to a place of release and trust in God.  The second project, The Vision Board took me back to my second love, caring and helping others. Caring, enough to know that my family's salvation is paramount; I realized that my Christian walk needed an overhaul. My actions, attitude and speech often were not Christ-like. Unmasking can be painful, yet healing. Acknowledging and not denying the truth, was life changing. I read and completed online courses to assist me to be better at my gift of help and caring because I want my life to be purposeful and as stated (Jeremiah 29:11) "For I know the plans I have for you," declares the Lord, plans to prosper you and not to harm you, plans to give you hope and a future." It is my desire to walk in and fulfill the plan and purpose of my Heavenly Father here on earth as I await His soon return.    
The two Boot Camps, half day sessions covered the titles, My Real Identity: Who Am I and the Healing River. Sessions took place via zoom on March 26, 2022 and June 18, 2022 respectively. I felt that I was in seminary sessions as the meetings were biblical and thorough while simple enough for all to understand. It was apparent that Rev. Hadland placed much time, preparation, and effort into the topics as was evident in the questions and responses of the participants. I made lots of notes but await handouts that will cement my information gathered for recapping in the future.
It was interesting that one of our assignments was a Letter to God. I had taken up this assignment sometime ago and now here again I was writing another. This letter was a combination of my personal thoughts, prayer requests, disappointments, and questions. My scripture focus on this occasion was Matthew 6:25-27; "Therefore I tell you, do not worry about your life, what you will eat or drink; or about your body, what you will wear. Is not life more than food and the body more than clothes? Look at the birds of the air; they do not sow or reap or store away in barns, and yet your heavenly Father feeds them. Are you not much more valuable than they? Can any one of you by worrying add a single hour to your life?"  I am realizing more and more after a tough love conversation with Rev Hadland, that I have a Father who loves me, my family and others so much and will be our burden bearer if we allow Him to be the all-knowing, all sufficient God.
Our thirtieth (30) and final session concluded on the topic of Prayer. I was reminded that the "Lord's Prayer" is a model as to how the believer should approach prayer, knowing that we are communicating and in communion with God helps me focus on the holiness and awesomeness of a God who loves the world so much. I have learned to be specific with my confession of sins, prayers, requests and supplications but not before acknowledging who God is.  I thank you Rev. Hadland and the Intercessory Prayer Team, for going before the Lord in faithful prayer and sometimes in battle, for us the participants, weekly. May the Lord continue to bless you and yours and every woman at the Mentor's Table.
For the 2022 session, I returned for a second helping. As I grow closer to Christ, prayerfully you see Him in me as I learn God's will for my life and as He works through me.
This year's theme is Walk This Way by Faith. That's exactly what I wanted from this session: greater faith.
With each poem, Rev. Hadland gave us the scripture reference and an overview. I was able to gauge my faith during the break-out room sessions, where we discussed answers to questions posed to us for reflection and discussion.
Every session is powerful, eye-opening and most importantly, heart-opening. What an opportunity to draw closer to the Lord for greater intimacy with Him.
Praise be to God for His faithfulness and work through Rev Hadland and as He works His plans through us.
Pre Mentor's Table Participation                                                     
I presented to the MT in week # 8/30 (HOPE); it was during an acute stage of bereavement after my beloved mom's passing. My emotional symptoms were manifested by: periods of irritability, isolation, poor concentration & crying outbursts. Yet, I knew believers do not grieve like those who have no HOPE… Mom simply changed her earth address to a peaceful eternal setting… 

Had ongoing family dynamics with my adult daughters as evidenced by: frequent verbal altercations in the attempt to control the situations and alter my daughters' lifestyles that can only be changed by God in His

time. I overemphasized moral values and over lectured them with excessive Biblical insertions whenever opportunities arose… 

I experienced residual side effects of un-forgiveness that were inflicted by my ex-spouse (physical/financial/emotional and spiritual abuse), exploitation and abandonment of our 3 children during their most delicate years of development…       
Post Mentor's Table Participation 
The MT sessions were therapeutic for the soul… My grieving process was abbreviated by the 3

rd

MT session.  

I've acquired better coping abilities to manage my daughters' maladaptive behaviors as evidenced by: reminding myself that God loves them more than I do; they have biological genes from their paternal parents, their maternal genetic make-up, environmental influences, other mélanges and combos of society/peers. I am simply a temporary guardian as they were practically loaned to me by God and God

alone. He will work everything out as I continue to pray and entrust them in the Potter's Hands. The devil is a liar and deceptive; he will not steal… them, in the Almighty Name of Jesus Christ, the Lord of Hosts! Halleluiah!!! 

Un-forgiveness does no longer entangle me as I realized that the adversary is the source of all family dissolutions, discordances, divisions (the 3 D's), hate and chaos. I also realized that because of my Ex's abandonment and other issues, I've become closer to my First Love, my Creator, my Maker, my Provider, my Lord, my Savior, my Healer, my Defender and my everything…  To God and God alone be all the praise & glory!
In my second term of The Mentor's Table, I am humbled knowing that my being here on earth was only by His Grace and Mercy. I am touched by all of Rev. Hadland's poems from Transformational Grace.
I received a revelation while working on my assignment "The Beauty of The Rose". I read the poem over and over again to have a better understanding of The Gardener's purpose of planting a ROSE.
I see myself as a rose in His garden.
The first thing I realized as a rose I got handpicked by the Gardener. Secondly, He used loving, patient and gentle care to nurse me from the seedling.  He took care of me, even before I was born!

His dedication is such that He sheltered me from harsh weather, pests and all others that would prevent my growth. His kindness is so much that despite me having thorns all over my growth, he took me in. He believed in me so that I would grow and His patience in knowing that I would bloom and open my petals glorifying my Maker.
I was on my knees thanking GOD for opening my eyes to see HIS Love, Mercy and Grace through the process of meshed with the soil of the ground to becoming the beautiful rose. 
Even though the thorns give me the space to be free of everyone, I am aware that my thorns are what make others hard to accept me to get to know me.
Yet, in spite of all my flaws and thorns, God sticks with me to the end and allows me to grow to my full potential. With His love, I will be a witness and spread the light and love.
With the guidance from The Mentor's Table and God's help, I will emerge the sweet-smelling aroma that flows out and draws others along on the journey. I will help and be with others along my journey. Just as I was loved despite my flaws, I will show my love to others who are in need of God's love, the lost sheep and unbelievers. With the help of the Holy Spirit, I will pursue the life of Jesus Christ, speak His name and spread the Gospel all over the world.    
The Mentor's Table has meant so much to me. I have grown so much since I joined the group. I looked forward to Monday nights when I could see all of my sisters' beautiful faces. The Mentor's Table has genuinely been a blessing to me. I am grateful for the opportunity to be a part of such a lovely group and participate in what the Lord has to speak to us through His Holy Spirit. I thank God for the genuine love I felt from everyone at the table, and I am thankful for the support I received. The Mentor's Table has been a lifeline for me, and I look forward to being a part next year. Thank you for your service, love, phone calls, counseling, guidance, and support. I love you very much.
I am looking forward to going into the deep! I know it will be quite a journey!
Transformational Grace poems capture your heart. I was blessed tremendously by so many of the lyrics. To keep my list short, I would have to say my top two poems were "The Naked Truth" and "Born to be Free But Lived in a Cage." Facing some hard truths about the areas in my life was hard but necessary, and I realized that I was limiting myself to a caged life, and I needed to allow myself to soar and be free and not allow fear, doubt, or even myself to hold me back. This book has been a great blessing in my life. I thank God for using you to help so many others.
Thank you, Reverend Hadland, for your transparency and for allowing your life to be a testimony!
Round two of the Mentor's Table has been extraordinary in ways I could never imagine. It put the spotlight on the simple, uncomplicated Truth of God while showing me that I make it complicated because of my need to control the outcome and that I look at things from my perspective. What I found is one session compounds on the next with a layering affect. What I learned last time is being strengthened this time. This second session has been more experiential for me where my walk with God is growing stronger. It is a journey of walking by faith, one step at a time, putting into action what has been spoken, taught in the lectures, discussed within the groups, written in the poems, and the Scriptures at the end each poem. In the end the Truth is becoming more real in my life.
Day one, "Look to the Source" brought an awareness of my doubting God, putting my trust in my own efforts, this caused me to procrastinate on things. A simple exercise that Reverend Hadland asked of us to do, list the areas that I cannot fix and then surrendering them to God, along with her explanation "we are all God's handiwork" and "God is waiting for us to do what He told us to do" helped to challenge me to look from a different perspective. That perspective is to give it to God, take the step, and know that God has it. The difference this year is in stepping out in faith and allowing God to be in control. The realization that God owns everything, including me, encouraged me to make decisions to keep moving forward rather than staying stuck in the analysis.
And then the "Letter to God" once again shared that place of surrendering to God. In the action of writing a letter to God provided the space to freely share with God what is in my heart without judgment, pouring out to God the pain of continually striving to do the work even after giving it to Him. All this would bring me to a place where I threw my hands up in the air, sobbing before the Lord, telling Him I can't do this anymore myself. In this moment, I surrendered all to God. And what followed was a complete trusting in the Lord to bring me through a dissection in my carotid artery that caused a small stroke which is in the process of healing. I began to see myself for whom I truly am and realized there is nothing I can do without Him. Out of this came a shift from doing everything myself in the business to rolling responsibility onto my employee, and acting on things rather than waiting, analyzing, and rationalizing to the point of paralysis.
At one point during this session, I realized the Vision Board, which was done last year, is the vision God has for my life. It is the purpose and plan God has for me. The foundation of my Vision Board is the Scripture "Trust in the Lord with all your heart, lean not to your own understanding, in all your ways acknowledge Him and He will make your path straight." The revelation of this is becoming more real in my life as I experience God.
The rosebush tree exercise showed me the obstacles that are there to harm me, keeping me from growing, and if not dealt with, will eventually kill me. Each time I heard the Holy Spirit say "and this too" I would cringe to think this ugliness is a part of me. How could this be? I am a good person, yet they are there to show me who I really am and the depth of how much I need to be transformed by God, for His purpose. This time around my perspective has been shifting from me to God, an opening of my eyes to see more from God's perspective rather than my own and surrendering to the Lord everything, to be in His service. The choice is mine to make, will I allow God to work amid the situation or will I try to be God to control the situation? As I journeyed these past 30 weeks, more and more I am choosing God, His plan and trusting Him through it all. Preparation for the journey is how the Mentor's Table has been different for me this year. Walls are being torn down, scales being removed from my eyes and a new perspective coming into focus.
Ready and anticipating the next session of The Mentor's Table.
At a crucial time in my life God placed spiritual helpers in my path to help steer me in the right direction by way of the MENTORS TABLE.
You name it and I was going through it. DEATH, DESTRUCTION AND DISASTER.
After being introduced to the MENTOR'S TABLE, week after week I was able to cope a little bit more with the daily turbulence of life. I was able to understand and gain more focus on my Christian walk, remembering whose child I am and who I am in Christ.
Thank you to this group of ladies, I have a new family, prayer partners, intercessors, and counselors. 
Transformational Grace has opened my mind and heart to accept the challenges in my life. These amazing poems and the Mentor's Table reminded me of the journeys I have traveled. Therefore, it has allowed me to recognize to honor myself and work on issues that needed much more attention. 
Come into the Deep and the Naked Truth were two powerful poems that helped guide me through the process to see the light through the darkness. They made visible to me my shortcomings and they caused me to think more deeply about the act of forgiving. Subsequently, this was an opportunity to release those hidden thorns which were relative to the Rose Bush.  What a wake up call.
I have tasted and seen what my God has done for me. It has been an experience for which I am thankful. I am overwhelmingly pleased to be a part of The Mentor's Table and Transformational Grace. 
Thank you Rev. Hadland for being the server of these great teachings.